Why Choose Our Cut Resistant Fabric?
Our Cut Resistant Fabric Performance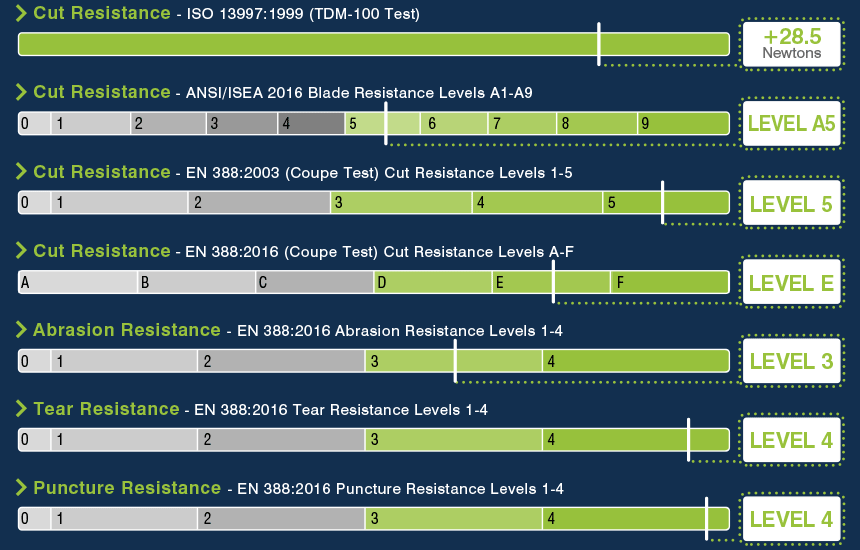 UK based cut resistant clothing manufacturer PPSS Group have now launched their latest ultra-high performance cut resistant fabric Cut-Tex® EXTREM.
Cut-Tex® EXTREM is a silvery/grey looking, soft and quite stretchy knitted cut proof fabric, not much thicker than a normal t-shirt. It is a ground-breaking combination of highly technical fibres, resulting in a truly exceptional and dependable protective textile.
Cut-Tex® EXTREM is offering 56.5N of tested and certified cut protection according to ISO 13997:1999. Official test reports are also available to confirm ASTM F2992-15 Cut Level A9 and EN 388:2016 Cut Level F.
We believe that a fabric offering such extreme levels of cut resistance is essential in many different applications, ranging from ice hockey, theft proof travel bags, power boating all the way to slash resistant gloves.