Bite Resistant Clothing & Arm Guards
BitePRO® is the world's first dedicated brand of scratch and bite resistant clothing & arm guards. All garments have been designed to effectively help protect professionals working with individuals displaying challenging behaviour.
Please view our online shop.
Our highly acclaimed fabric is the 'key ingredient' in all of our protective garments. This unique fabric is preventing teeth or fingernails from breaking the skin, reducing the risks of injury and infection. All our garments offer  dependable protection from such risk. They are comfortable, discreet, and equally safe for both wearer and patient, pupil or service user.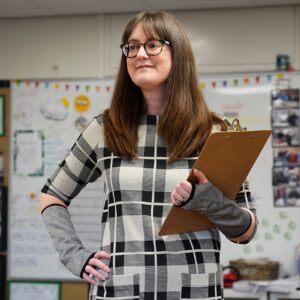 It's sadly a fact that working within mental health care facilities or special educational needs schools can come with a certain risk.
However, it is without question that these environments would be much safer places to work if the appropriate protection is being used, or indeed, if the appropriate protection is being issues or offered.
Bite resistant clothing prevents serious physical injuries and psychological trauma
Human bites can become infected and contaminated with pathogens, especially if the skin is being 'penetrated'. Human bites can also lead to infections because of the number of bacteria and viruses in a human mouth. Transmissions of viruses, such as Hepatitis B, Hepatitis C or HIV are as well a real possibility.
Please note that our protective clothing and arm guards have already been provided to thousands of frontline professionals, offering them peace of mind. References and testimonials from organisations around the world are available upon request.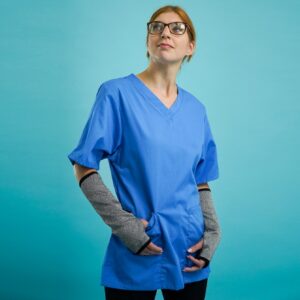 In order to help you select the most appropriate bite resistant arm guards design please view our 'Guide To BitePRO Arm Guards' for further details and guidance.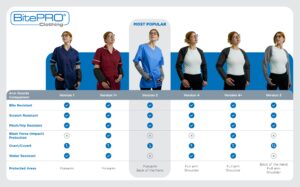 Please also read our CEO's highly informative article: "BitePRO® Survey Confirms Many Workers Are At Risk Of Being Bitten" and please feel free to contact us.
We are here to help you find the right or most appropriate levels of protection. Our recommendation would be subject to the level of risk you are exposed to, and any personal experiences you have made.
SOURCE: Cut-Tex® PRO