ICE HOCKEY &
SPEED SKATING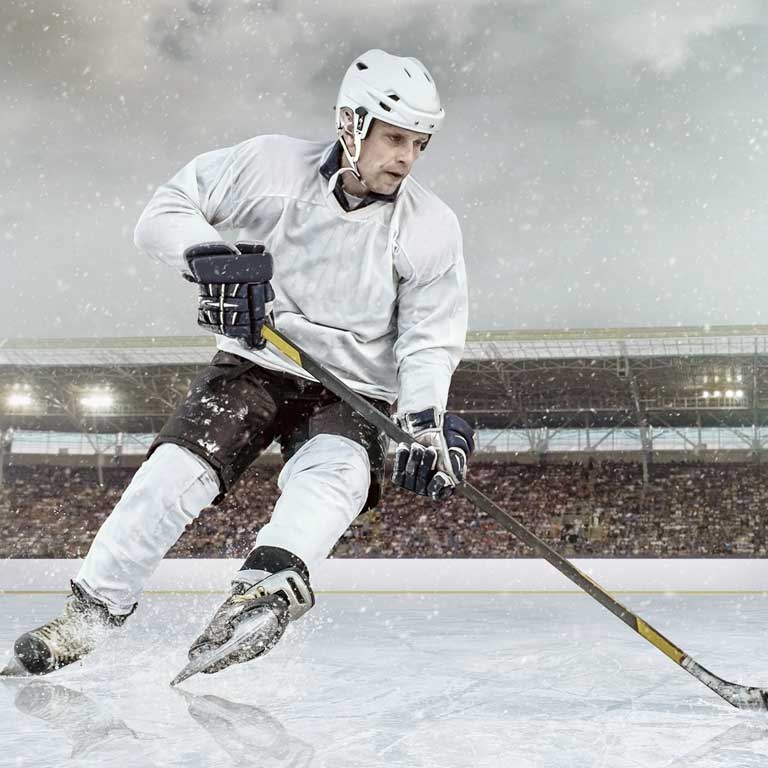 Cut Resistant Fabric for Ice Hockey and Speed Skating
There is no question about it, we genuinely believe that our high performance cut resistant fabric Cut-Tex® PRO is ideal for the manufacturing of cut resistant clothing – preventing cuts, lacerations and subsequent rapid blood loss in ice hockey as well as ice speed skating.
Our ISO 13997:1999 blade cut resistance level 5, and ASTM F-1790 blade cut resistance level 4 fabric Cut-Tex® PRO is now being used to manufacture some of the best high performance cut resistant clothing around the world, and it is now being tested by some of this sport's greatest players and experts.
Many cut injuries suffered by ice hockey players can be found on the:
forearms
calves
lower leg
inside of the upper leg
During a game on March 22, 1989, between the visiting St. Louis Blues and Malarchuk's Buffalo Sabres, Steve Tuttle of the Blues and Uwe Krupp of the Sabres crashed hard into the goal crease during play. As they collided, Tuttle's skate blade hit the right front side of Malarchuk's neck, severing his carotid artery and injuring the surrounding sheath muscle and jugular vein. Please view the following video:
---
---
The risk of suffering from such traumatic and sometimes never fully healing cut wounds can effectively be reduced by the correct type of user-friendly cut resistant garments.