Germany's TV Programme Galileo (ProSieben's Knowledge Magazine) Features Our High Performance PPSS Cut Resistant Clothing & Fabric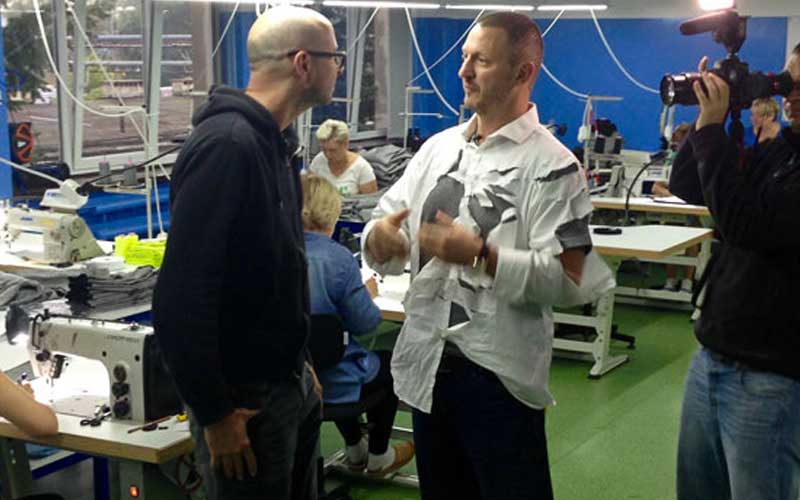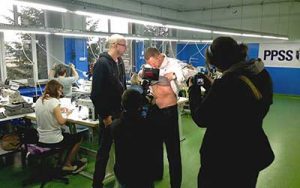 "What a truly great experience this was" our CEO Robert Kaiser said when he came back from the film production for Germany's Galileo programme at our manufacturing plant in Poland.
Robert, and our COO Tony Welsh came back with a big smile on their faces a few days ago… having thoroughly enjoyed the experience.
Two days of filming and interviewing allowing us to highlight the outstanding performance of both our cut resistant fabric Cut-Tex® PRO and our comfortable cut, slash and human bite resistant clothing range… sometimes business is a real pleasure.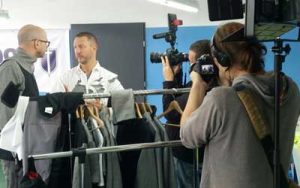 It was also extremely interesting to see the film production crew and the presenter asking our CEO questions about the morals of our company. This gave Robert Kaiser the opportunity to highlight once again our genuine care for the personal safety of homeland security professionals and everyone else who faces potentially hostile members of the public within their line of work.
PPSS Group has become a globally respected firm, specialised and entirely dedicated to the design, development and supply of high performance personal protective equipment and clothing… and being featured in such a well-known and liked TV programme helped us once again to 'spread the love' for our firm.
If you didn't watch Galileo's programme featuring our cut resistant clothing and fabric, here's your chance to view it now:
In case our raw fabric or our finished garments are of interest to you… please email us: info@ppss-group.com