PPSS teamed up with Intertek for Cut-Tex® PRO case study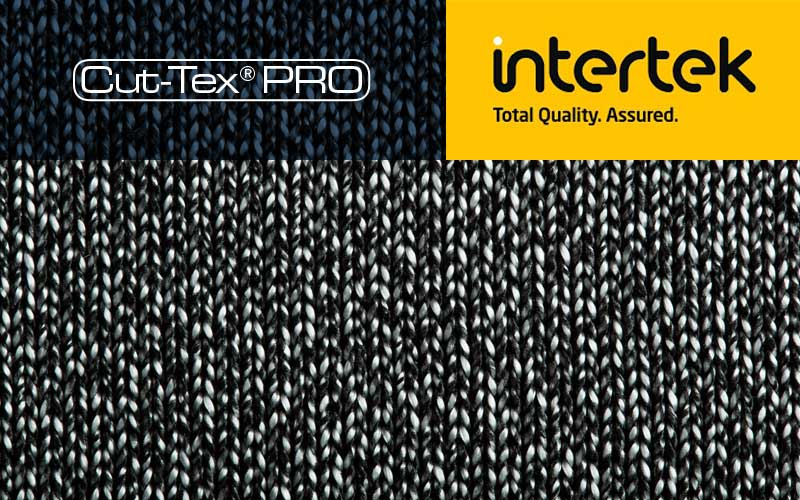 A short while ago we have developed the ultra high cut resistant textile Cut-Tex® PRO, an innovative BS EN 388:2003 blade cut resistance level 5 textile that offers unrivalled cut resistance. In order to use the fabric for bespoke protective clothing this groundbreaking textile needed to be tested.
We turned to Intertek for technical expertise and testing. Intertek is a leading international provider of quality and safety testing and has experts versed in the stringent testing requirements and standards for PPE fabrics.
The challenge was to substantiate independently the extraordinary properties of the material with independent, scientific evidence.
The fabric was tested to BS EN 388: 2003 6.2 Blade Cut Resistance. It achieved the highest rating of Level 5. The fabric also reached Level 5 when tested to the European and International Standard BS EN ISO 13997:1999, which is highly regarded as the most stringent and efficient Standard for blade cut resistance.
However, for us this is not it. We will now continue with testing and submit our textile for the BS EN 533:1997 test (Protective clothing – protection against heat and flame), in order to make this great cut resistant textile more attractive and valuable for fire fighters and other professionals around the world.
Cut-Tex® PRO cut resistant clothing is now available as sweat shirts, windbreaker, sleeves, boxer shorts, workwear trousers, tactical gloves and many other garments. However, PPSS is stressing the point they are specialised in manufacturing bespoke cut resistant clothing based on client's operational risks and duties.
Should you have any questions in reference to Cut-Tex® PRO or cut resistant clothing please contact PPSS on +44 (0) 845 5193 953, email info@ppss-group.com or visit www.ppss-group.com
For intellectual property/copyright reasons, Cut-Tex PRO labelled products cannot be sold and delivered to Germany!