How Uniform Manufacturers Can Benefit From Cut Resistant Fabric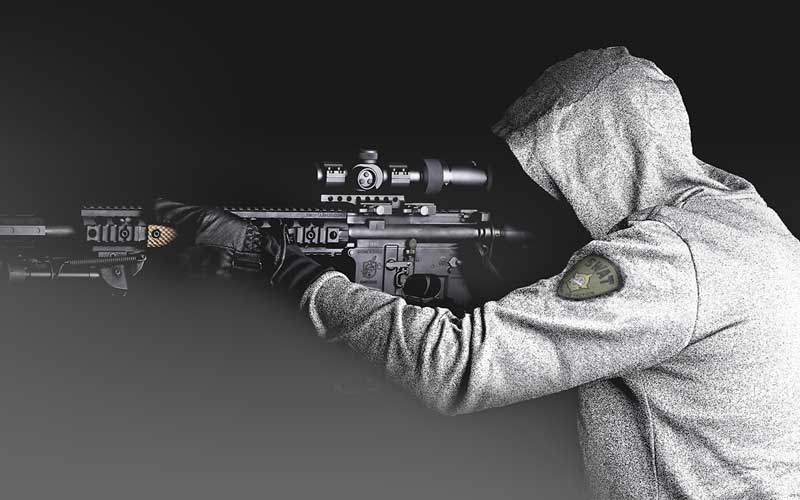 Cut and slash resistant fabrics have been developed following thousands of cut and slash related injuries at all sorts of different workplaces around the world.
One particular group of men and women at risk are the ones who protect and serve our countries, and this include especially all homeland security professionals, such as law enforcement and correctional officers.
For many years leather was accepted as a good level of protection against cut related injuries, but a real need for much better protection called for specially engineered fabrics offering the wearer a high level of dexterity.
The objective of UK based PPSS Group was not just to create a fabric which protects a person but also to allows him or her to continue to do the work they are doing with a minimum of discomfort and mobility restriction.
Following extensive research and testing, Cut-Tex® PRO, a tested and certified ISO 13997:1999 blade cut resistance level 5 (the highest possible) and ASTM F-1790 blade cut resistance level 4 fabric was introduced to the public about two years ago.
Please view our video:
With an incredible blade cut resistance of 31.5 Newton, and a truly exceptionally high level of tear and abrasion resistance, Cut-Tex® PRO cut and slash resistant fabric became the new benchmark.
Offering this cut and slash resistant fabric to textile manufacturers, means enabling them to incorporate this high performance material into tactical clothing and uniforms, especially vulnerable areas that really require such level of protection. This would effectively help protect the wearer from potentially horrendous cut injuries, subsequent rapid blood loss and even death.
In my professional opinion all homeland security professionals, dealing regularly with potentially aggressive, hostile and intoxicated members of the public operate in a reasonably high risk environment and can clearly benefit from our cut resistant high performance fabric.
I strongly believe that especially the following five areas and arteries require such level of added protection from edged weapon: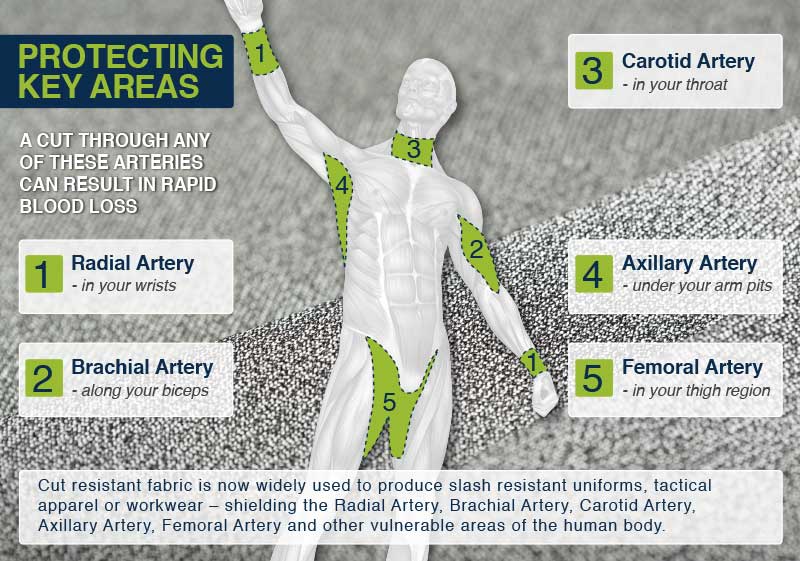 If you have any additional questions, please feel free to contact PPSS Group on +44 (0) 845 5193 95, email info@ppss-group.com or visit www.ppss-group.com