Cut-Tex® PRO Now Being Used For BitePRO Arm Guards To Help Protect Those In Fear Of Human Bites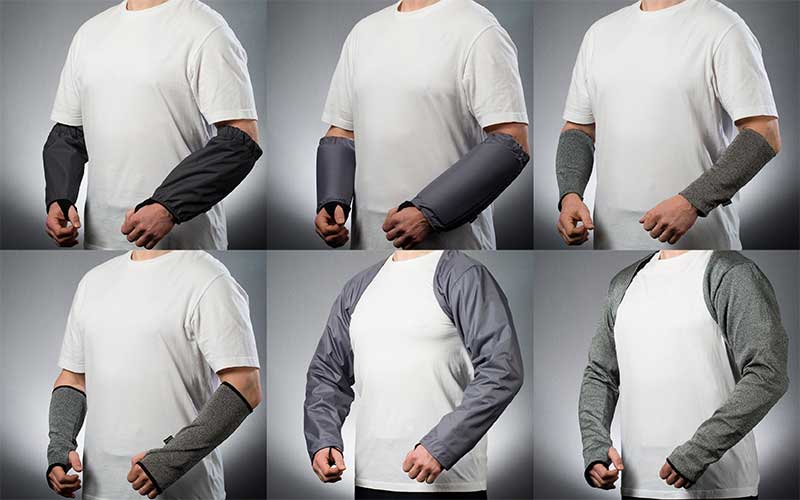 Bite injuries can of course become infected and mental health care professionals could subsequently be contaminated with pathogens. Transmissions of potentially life threatening viruses, such as Hepatitis B, Hepatitis C or HIV are also a part of reality. Our high performance fabric Cut-Tex® PRO will help reduce this risk", Robert Kaiser claims.
According to The American Journal of Forensic Medicine and Pathology, bite injuries represent 1% of all emergency department admissions in the United States… I guess we understand that a low figure of 1% of all emergency department admissions is an incredibly high number overall!
Teaching professionals working within schools specialised in severe learning disabilities, challenging behaviour, special needs or autism, as well as care workers within mental health care and psychiatric hospitals, are aware that human bites can be relatively frequent in their work environment, and many seek protection from the subsequent injuries.
Looking at the potential and realistic consequences, we must look at all possible options in order to help protect health care professionals from such consequences, which in the worst case scenario can include death following the transmission of an incurable virus.
A padded (impact absorbing) version of their ever so popular Version 1 arm guard model is also available, also effectively reducing the severity of bruising.
PPSS is the global leader of bite resistant clothing and other protective clothing made out of Cut-Tex® PRO, with distribution in a number of countries worldwide.
If you have any further questions please visit www.bite-pro.com or email info@bite-pro.com. However, you can also contact PPSS Group directly in the UK by dialing +44 (0) 845 5193 953.