Cut-Tex® PRO Now Being Used By Cut Resistant Clothing Brand CutPRO®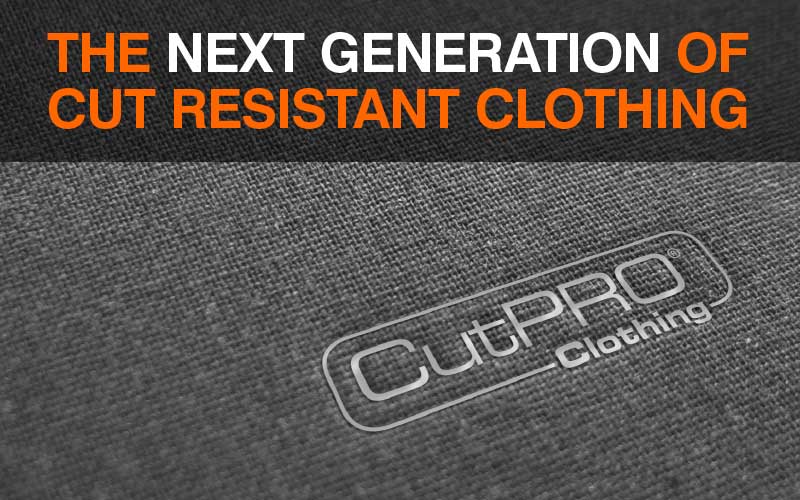 PPSS Group has now entered the industrial cut resistant clothing market, using its high performance cut resistant fabric Cut-Tex® PRO to protect those working with flat glass and sheet metal.
The firm has worked with one of the UK's leading universities in order to design and supply the "ultimate cut resistant garment design" which takes durability and quality to a new level.
Both glass and metal are two exceptional materials, however, working with either can present the risk of sustaining serious cuts and lacerations.
Cut resistant clothing has therefore been an essential part of PPE (Personal Protective Equipment) within the glass and metal production and processing industry for a many years.
CutPRO® is a new brand of innovative cut resistant clothing, especially created for those in need of quality, durable and user-friendly cut protection.
UK based PPSS Group is an internationally operating firm specialised in the development, manufacturing and supply of high performance body armour, slash and bite resistant clothing, and now CutPRO® Cut Resistant Clothing.
PPSS Group CEO Robert Kaiser said: "we've worked extensively with experts in health and safety from flat glass and sheet metal processing companies from around the world to create CutPRO®.
"All cut resistant garments are made out of Cut-Tex® PRO, a globally respected, light, durable and easy to wear fabric that is in excess of 5 times more cut resistant than Kevlar products rated level 3 at 5N. It is also worth pointing out all of our garments are produced within the European Union."
In terms of performance it really doesn't get much better than this… CutPRO® is offering ANSI/ISEA 2016 Blade Cut Resistance Level A5 and the highest levels of cut, abrasion, puncture and tear resistance possible (according to EN 388 – Protection Against Mechanical Risks).
For further information please visit the website www.cut tex.com. Contact Cut-PRO® via email info@cut-pro.com or call on +44 (0) 845 5193 953