Cut-Tex® PRO: Cut Resistant Fabric for Clothing … And So Much More!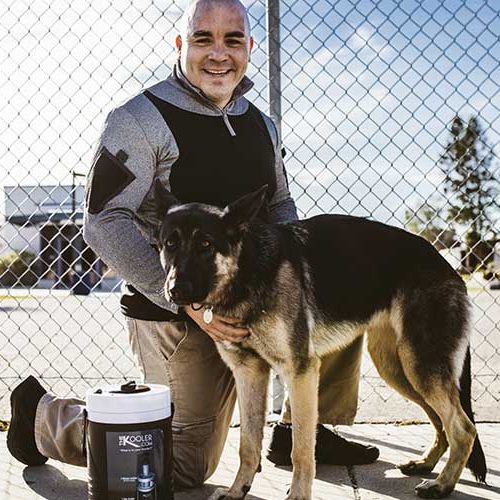 Cut resistant fabrics have been developed following thousands of injuries suffered by individuals in industry, homeland security, and extreme sports. But the possibilities for product designers offered by Cut-Tex® PRO – we believe – also go far beyond protective clothing.
Based on his own operational frontline experience in some of the most hostile environments around the world, Robert Kaiser recognised a real need for durable and reliable cut resistant garments to reduce the risk of life-changing injuries and – ultimately – save lives. And so Cut-Tex® PRO was born.
Already internationally well-respected, Cut-Tex® PRO is used for SlashPRO® Slash Resistant Clothing for homeland security, CutPRO® Cut Resistant Clothing for industry, and BitePRO® Bite and Scratch Resistant Clothing for health care and special education. These applications have been proven to provide effective protection for professionals around the world. However, enquiries from eager entrepreneurs have played a vital role in developing the fabric's performance, opening our eyes to the true breadth of opportunities Cut-Tex® PRO presents.
We have received many enquiries from designers looking to use Cut-Tex® PRO for theft-proof beach bags, travel cases, storage protection, and even animal welfare. Whilst we cannot guarantee effectiveness in all applications without thorough testing, it is certainly refreshing to work with so many innovative thinkers eager to use Cut-Tex® PRO as a solution for their product.
The key benefits of our fabric are its versatility and all-round performance. Not only does Cut-Tex® PRO offer EN388:2016 Level E cut resistance (ANSI Level 5), unlike alternatives, its protective properties are enhanced by the highest levels of tear and puncture resistance, decreasing the risk of sharp objects penetrating the fabric. It is also washable, lightweight and kind to skin, offering unlimited possibilities for developing new or existing products.
At pH 6.6, Cut-Tex®PRO has a pH value similar to that of water (usually between 6.5 and 8.5). This makes it an extremely low risk skin irritation fabric. It will maintain the skin's natural balance whilst providing outstanding protection from cuts, slashes, and even human bites.
Take a look at our video below, which demonstrates the true performance of this fabric:
With all considered, what do you have to lose from ordering a sample today and testing Cut-Tex® PRO for yourself? With innovation at the heart of all we do, together we could take your product to the next level. You can call our team of consultants on +44 (0) 845 5193 953 or email at info@cut-tex.com. And don't forget to follow us on social media to keep up to date with all things Cut-Tex® PRO!